A SONG OF SILENCE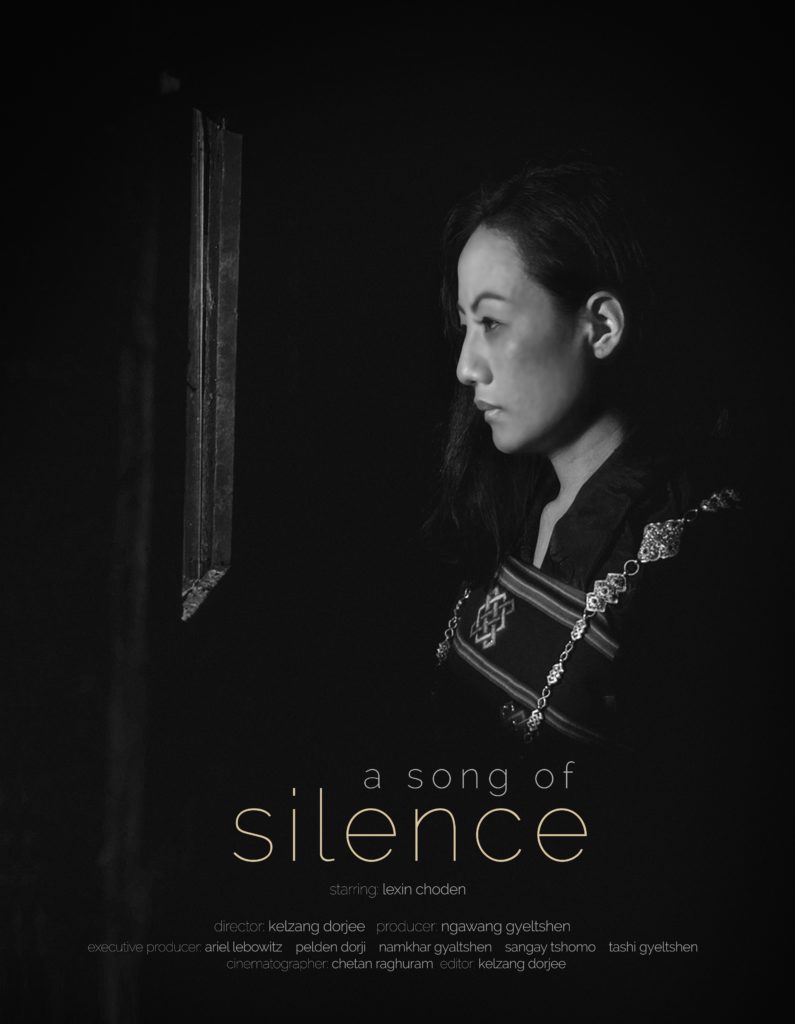 Short Film
Duration: 15 min
Year: 2016
Format: HD
Director: Kelzang Dorjee
Cinematography: Chetan Raghuram
Producer: Ngawang Gyeltshen
Editor: Kelzang Dorjee
Music: Himal Giri, Tashi Gyalpo, Darpan Tamang
Screenplay: Kunzang Choki, Dechen W Dorji, Kelzang Dorjee
Cast: Lexin Choden
---
Watch on VIMEO
Synopsis
Winner of the "Golden Khadar" award for best short film at the Beskop Tshechu Film Festival 2016, "A Song of Silence" is a poetic film about a mute and deaf girl who travels through the four elements of nature in her quest to be able to hear.
Festivals/Awards:
Winner of "Golden Khadar" best film at the Beskop Tshechu Film Festival, Bhutan 2016
Locarno Film Festival (Open Doors) 2018
Ekadeshma International Film Festival (Nepal) 2016
Kelzang Dorjee
Kelzang Dorjee made his first short film (Little Rockstar) in 2011, which won the "Silver Khadar" best short film award in the Beskop Tshechu 2011 festival. He works as cinematographer, editor and director on numerous commissioned projects as well as his own projects. He was also assistant director for the films The Red Phallus and Lunana: A Yak in the Classroom. He is currently developing a new short film.