HEART IN THE MANDALA (2012)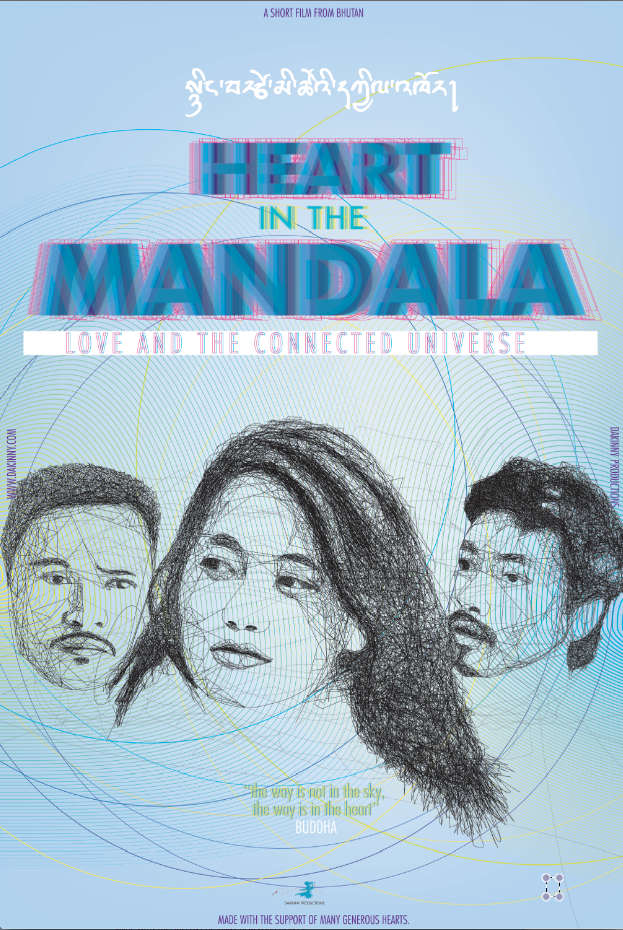 Short Film
Duration: 38 min
Year: 2012
Format: HD
Director: Dechen Roder
Writer: Dechen Roder
Cinematography: Tshering Wangs
Music: Dechen Zangmo, Choeying Jatsho, Grand Hallway
Sound Design: Benjamin Hoerbe
Produced by: Dhondup Roder
Cast: Tshering Dorji, Dechen Wangmo, Kunga Dorji
---
Watch on VIMEO
This socially-driven film targeted a domestic audience, and was broadcast on national TV (Bhutan broadcasting services).
When an orphaned cabaret bar dancer enters a romance with an older businessman, she starts imagining a happier future for herself and her handicapped brother, only to be suddenly confronted by a dark past. Employing the motif of our Buddhist Mandala, the film explores human choice, and the interconnectedness of love, human action, divinity, fate, and the universe.
Heart in the Mandala was produced through crowdfunding (through kickstarter) from 108 supporters around the world.

Dzongkha with ENGLISH subtitles
Festivals/Screenings

Helsinki CineAssia Film Festival, Finland 2013
Fukouka Asian Film Festival, Japan 2014
8th Floor (Shelly and Donald Rubin Foundation), New York, USA 2015
Broadcast on National TV (Bhutan) 2014
Dechen Roder
Dechen Roder is one of the few female filmmakers from the kingdom of Bhutan. She started off making small documentaries and videos, through her production company – Dakinny Productions in 2009. In 2015 she wrote and directed Lo Sum Choe Sum (3 Year 3 Month Retreat), which competed in the Berlinale Shorts and other festivals around world. That same year she began production of her debut feature film- Honeygiver Among the Dogs, (recipient of the ACF 2016 post production award and the HANIFF 2014 project market award), which premiered in Busan International Film Festival 2017, had its European premiere in Berlinale 2017 and won three awards at the Fribourg International Film Festival 2017. It was also the first film from Bhutan to be nominated for an Asia Pacific Screen Award 2017 in the Cultural Diversity category. In 2019 Dechen Roder won the MPA Asian Pacific Screen Awards Film Fund for the film I, the Song. Dechen Roder is also the co-founder and co-organizer of Bhutan's first film festival- Beskop Tshechu and the creator of www.beskopbhutan.com