HONEYGIVER AMONG THE DOGS (2016)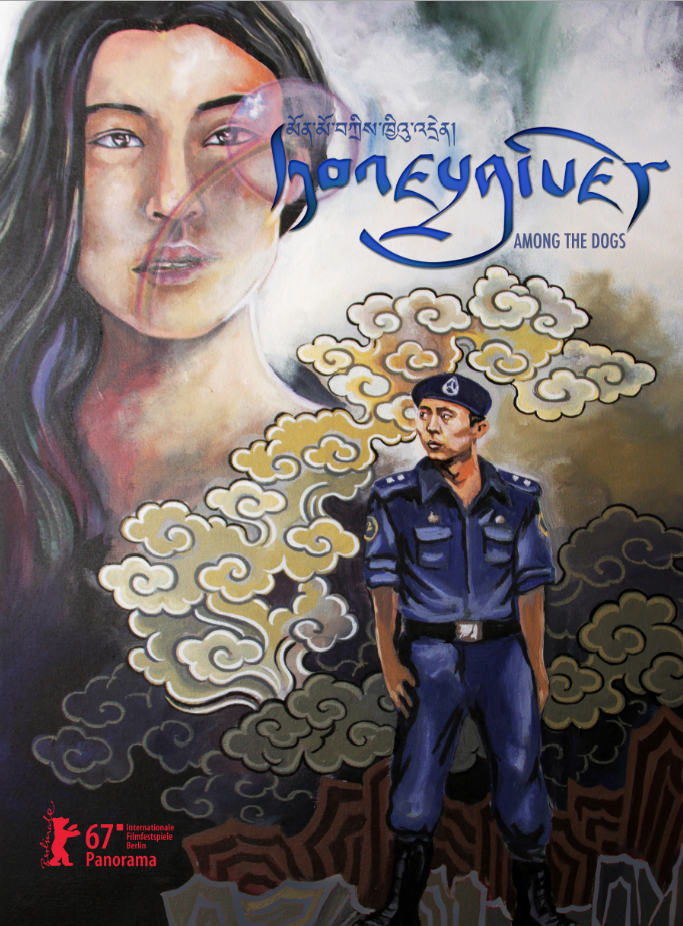 Feature
Duration: 132 min
Year: 2016
Format: HD
Director: Dechen Roder
Cinematography: Jigme T. Tenzing
Editing: Dechen Roder
Sound: Warren Santiago
Music: Tashi Dorji
Screenplay: Dechen Roder
Cast: Jamyang Jamtsho Wangchuk, Sonam Choden
---
Watch on VIMEO
Synopsis
"Buddhism meets film noir……(in this) beautiful and inventive debut"- Hollywood Reporter
In remote Bhutan, an undercover detective investigates the case of a missing Buddhist nun and falls into a risky alliance with his only suspect- an alluring young woman known as the village "demoness." In this "Buddhist noir" film, a detective's search for the "truth" unravels a web of magic, greed, compassion and dakinis (enlightened Buddhist women of great power and wisdom).
Dzongkha with ENGLISH subtitles
Honeygiver is the debut feature of Dechen Roder, one of the few female filmmakers from the kingdom of Bhutan. After winning the ACF post production grant, Honeygiver Among the Dogs had its world premiere a the Busan International Film Festival in 2016, and its European premiere at the Berlinale Film Festival (Panorama section). It screened in festivals all around the world, and also had a successful domestic release. Winning 3 Awards the Fribourg International Film festival, Honeygiver was also Bhutan's first nomination in the Asia Pacific Screen Awards (in the UNESCO Cultural Diversity Category).
Festivals/Screenings (select, not comprehensive)
Busan International Film Festival 2016
Berlin International Film Festival 2017
Fribourg International Film Festival 2017
Taipei International Film Festival 2017
Oz Asia Film Festival (Australia) 2017
Minneapolis St.Paul International Film Festival 2017
Hong Kong International Film Festival 2017
Vancouver International Film Festival 2017
Focus on Asia Fukuoka Asian Film Festival 2017
Five Flavours Film Festival (Poland) 2017
Spirit Film Festival (Israel) 2018
Locarno Film Festival (Open Doors) 2018
THIS Buddhist Film Festival (Singapore) 2018
Buddhist Film Festival (USA) 2018