IN THE REALM OF THE GODS (2011)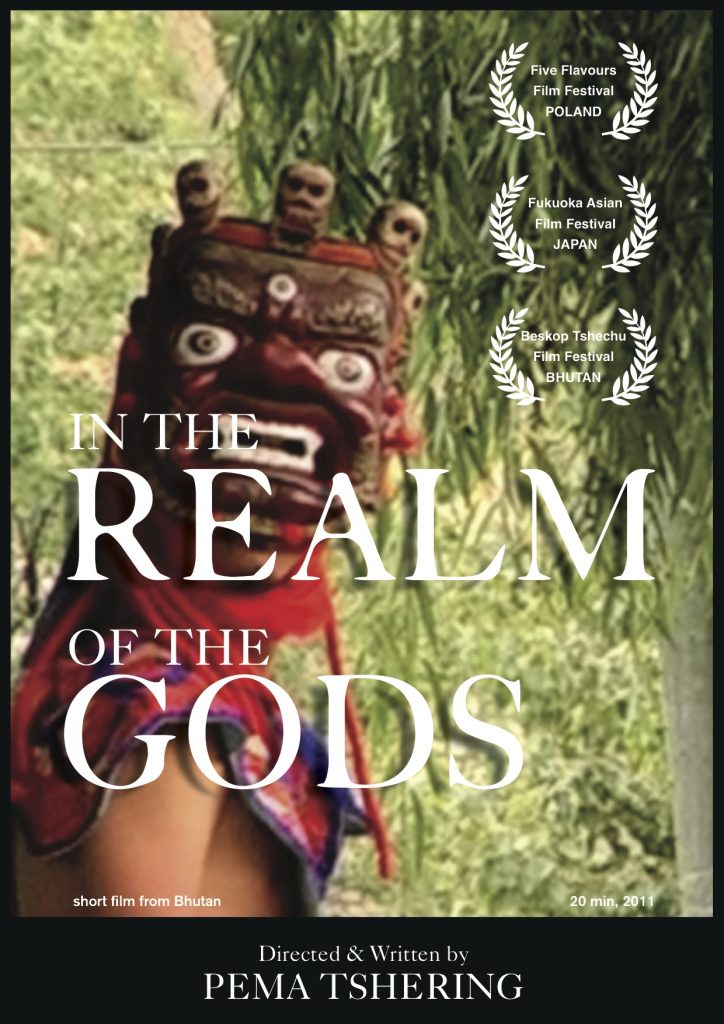 Short Film
Duration: 20 min
Year: 2011
Format: DV
Directed by Pema Tshering
Written by Pema Tshering
Produced by Dakinny Productions
Camera: Dechen Roder
Sound: Dechen Roder
Music: Tshering Paljor
Cast: Tshering Dorji
---
Watch on VIMEO
Synopsis
A young man works as ritual dancer for religious ceremonies and performances. Though his daughter is impressed with his skills and vocation, he struggles to make ends meet. He must come to terms with dancing like a god but living like a pauper.
Dzongkha with ENGLISH subtitles
Festivals/Screenings
Beskop Tshechu Film Festival Bhutan 2011
Fukuoka Focus on Asia International Film Festival 2013
Five Flavours Film Festival 2018
Pema Tshering
Pema Tshering is an artist and filmmaker, and has written and directed two short films- Sound of Time and in the Realm of the Gods, both films have been exhibited at the Fukouka Asian Art Museum. Pema is developing the feature animation film- Jamyang and the World of Boddhisattvas, which he also presented as an invited participant at the Locarno Open Doors in 2018.
He also works an illustrator and artist, and had exhibitions in Bhutan, Japan, Thailand, Maldvives, New York, and Bangladesh. He recently had his first international solo exhibition titled "Wishful Refractions" in Tawian through the Tansbao Art Gallery.