MONK IN THE FOREST (2016)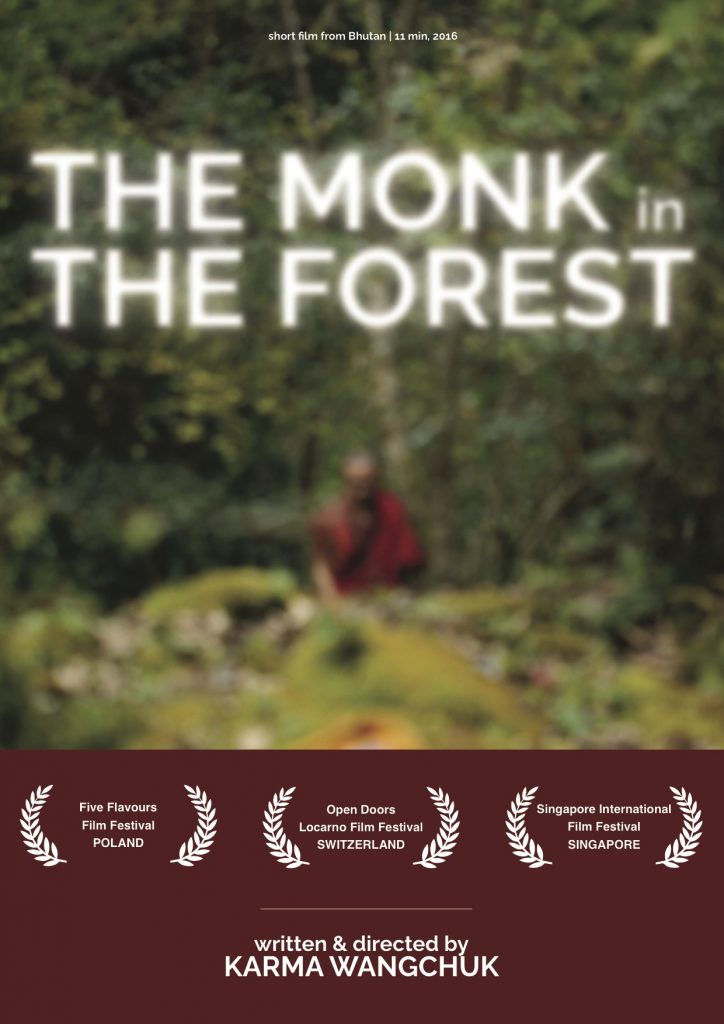 Short Film
Duration: 11 min
Year: 2015
Format: HD
Cast: Loday Chophel
Cinematography: Karthik Muthukumar
Producer: Chand R.C
Screenplay: Karma Wangchuk
Sound: Toni Kauko
Editing: Poonam Rai, Karthik Muthukumar
---
Watch on VIMEO
Synopsis
A fearful and lone monk lost in a forest meets himself as his inner fear takes on a new external manifestation. Written and Directed by artist filmmaker Karma Wangchuk, the film presents itself as an impressionist painting.

No Dialogue

Festivals/Screenings

Singapore International Film Festival 2016
Locarno Film Festival (Open Doors) 2016
Five Flavors Film Festival, Poland, 2017

Karma Wangchuk
Karma Wangchuk is an artist and a filmmaker. He wrote and directed his first short film Wake Up Jigs in 2008, commissioned by UNICEF and the Youth Development Fund, and broadcast on national TV. He had his first solo exhibition titled "Mudras in Brazen Bronze" in February 2020, where he worked with sawdust and paint. He is currently developing his first feature film script.